3D printing offers multiple benefits for the aerospace sector, in particular speedier and customised manufacture of complex parts, lower weights and costs, more efficient production of replacement parts and critical components, as well as the possibility of building prototypes and functional models for tests and design approvals.
THE AEROSPACE INDUSTRY IS SUBJECT TO GLOBAL COMPETITION AND DEPLOYS CONSTANT EFFORTS TO REDUCE WEIGHTS AND COSTS

By introducing into production such processes as Additive Manufacturing, Topology optimisation, lower-cost complexity, fewer parts, more reliable inventories, the whole value chain has experienced a genuine revolution.
AEROSPACE AND DEFENCE 3D PRINTING

The applications of additive manufacturing in Aerospace and Defence sectors are proliferating and now adapt to the specific nature of a booming sector. We use highly technical metal and polymer materials.
From the creation of prototype parts to the manufacture of flight parts, we propose solutions suited to your specifications.
INNOVATIVE TECHNOLOGY

Innovative 3D printing technologies enable us to design parts with complex geometrical shapes or aerodynamic properties that are difficult, even impossible to produce using traditional methods used for parts used in engines, turbines, wings or cabin interiors.
You can now manufacture lighter parts, increase the efficiency of your critical parts and reduce inventories of replacement parts by producing them on demand.
ANALYSE AND DESIGN YOUR PARTS
Our team of creators and designers deliver a service certified ISO 9001. We can advise you on: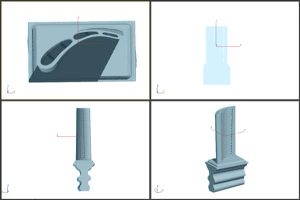 The choice of 3D printing materials to use.
The most suitable technologies for your projects.
Whether you are engine builders or airframers, we propose solutions suited to your needs.
Produce and test your 3D printed parts for aerospace:

We offer a wide range of materials to meet your needs.
Validate the form, adaptability and operability of your parts.
Possible applications:

Prototyping and form validation
Functional tests
Validate choices in terms of form, compliance and operability
Reduce costly modifications to production tools
Reduce functional kinematic assemblies (interlocks, tolerance tests, etc.).
MANUFACTURE OPTIMISATION AND TOPOLOGY OPTIMISATION
Our expertise and our fleet of machines enable us to disrupt "traditional" parts design by using suitable lightweight structure methods and topology optimisation.
Using specifications, we can re-design your parts and sub-assemblies for comprehensive optimisation.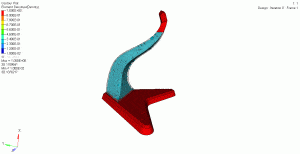 We can also design optimised parts:

Weight savings
Fewer product references to manufacture
Custom quantities for inventory management
No tools to produce
Eco-design.
PROTOTYPE AND FLYING PARTS PRODUCTION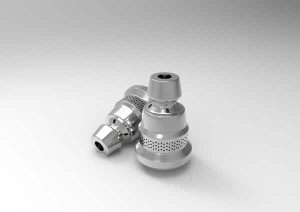 Our Parts Development and Production Centre works with highly technical metallic and polymer materials.

From the creation of prototype parts to the manufacture of flight parts, we offer solutions to match your specifications and a machining workshop dedicated to all these materials, certified to meet the requirements of the civil and military aerospace sector.
SERIAL PARTS
We operate one of the largest machine fleets in France and can offer the most appropriate materials for the environment and use of your parts:
METAL MELT (DMLS®/EBM®)

PLASTIC ADDITIVE MANUFACTURING

INSPECT
Use any of our inspection methods to analyse, verify and validate your parts.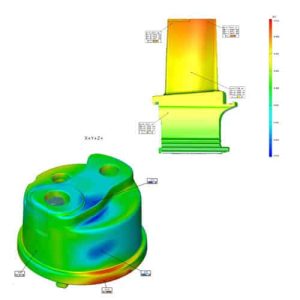 By comparison of nominal/actual using a reference part
Using metrology, ideal for inspecting batches
Using tomography to view what is invisible and the internal structure of a part, even a very small-sized one.
3D inspection by comparison is a modern and highly effective way of analysing and validating multiple parts.
We deliver an inspection report.
All calibration certificates for our equipment are available for examination.
The inspection covers the whole part to offer a comprehensive examination.
Simultaneous inspection of geometry and dimensions.
3D viewing software (Créo, Geomagic, GOM Suite, etc.).
"You can now manufacture lighter parts, increase the efficiency of your critical parts and reduce inventories of replacement parts by producing them on demand."

Engineer