Luxury goods & Watchmaking
3D printing brings many benefits for the luxury and watchmaking sector, as it enables extensive customisation, quality and innovation, while reducing the costs of production.
DISCOVER THE ALLIANCE OF LUXURY 3D PRINTING AND CRAFT EXPERTISE

Our ambition: make the wildest dreams of creators come true through customised, exclusive productions that are original and unique.
COMBINING HIGH TECHNOLOGY AND TECHNICAL SKILLS

For over 30 years, Initial has created original pieces for its 150 customers from sectors such as luxury goods, design, art and architecture, through customised, exclusive and unique creations.
Unrivalled know-how in additive manufacturing.
A UNIQUE POSITIONING ON THE GLOBAL LUXURY 3D PRINTING MARKET

We meet the specific needs of creators, who benefit from our in-house expertise:
Deliver an industrial solution at the highest level of quality.
Provide a comprehensive panel of technologies able to meet the requirements of productivity and reliability.
Propose solutions for product design, engineering and consulting.
Propose solutions for manufacture, back-up and load-balancing.
3D PRINTING & LUXURY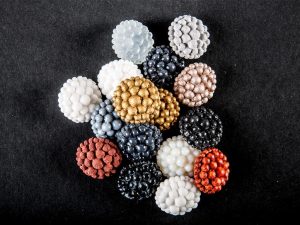 Our team can advise, research and develop exclusive additive manufacturing solutions, and produce 3D models of your objects. The objects are then 3D printed using our fleet of 3D printers using multiple materials and an array of technologies. The final finishes are also completed in our workshops.
Through the development of new materials and the soaring capacities of 3D printers, you can now benefit from systems offering production quality and production costs to rival or complement traditional methods.
3D printing in the luxury sector enables totally original customisation of your products.
3D SCAN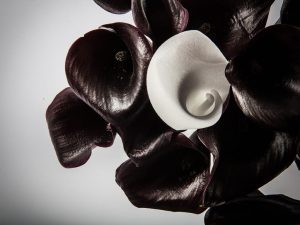 We use our high-precision 3D scanners to capture the geometry of your objects and to transform them into 3D files.

Our technical expertise is an authentic catalyst that opens the floodgates of creativity and artistic expression, enabling the exploration of multiple perspectives and revealing the full potential of your project.
We create the "memory" of a form to preserve your creations, create a data bank, reprint old parts, or duplicate to produce models at different scales for subsequent 3D printing.