Testing and characterising metal 3D printing
Metal additive manufacturing in France
It is a fact that more and more parts are being mass-produced.
Metal additive manufacturing in France enables parts to be produced by building up successive layers of material, which are fused by the action of a laser.
While this 3D printing process has become increasingly commonplace, it is no longer reserved for the production of prototype parts, but is also used for mass production 3D printing.
As a result, today, we are looking at "test piece" type parts, which can help you test and characterise the process and/or a material ahead of or during the actual production of parts. We explain everything.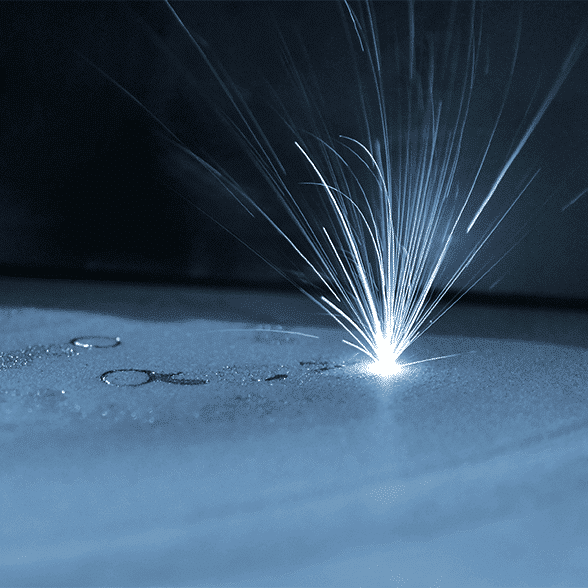 © Mass production 3D printing
What is a "test piece"
It is a "sample" part, which may have standardised geometries or not, according to your requirements.
You can entrust us with your test piece model.
We also have models at your disposal, which can be used.
Thanks to these parts, you can easily conduct the analyses you need, depending on the chosen material and layer thickness.

A so-called "characterisation" test piece
Test your production before launch and check that it meets your requirements.
Why should you produce characterisation test pieces before making your parts?
To allow you to test the chosen process and material by conducting tests, which will enable you to analyse the mechanical properties, perform a dimensional inspection or even check that there no defects using tomography.
A series of checks that, in certain cases, it may not be possible to perform on the actual final part.
A significant saving for this manufacturing process, which can be expensive for large parts.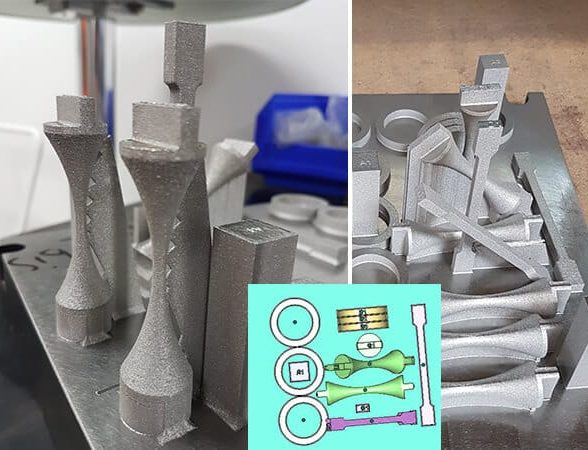 © Mass production 3D printing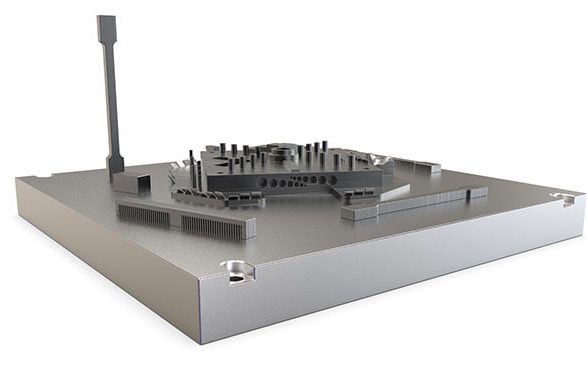 © Mass production 3D printing
The different kinds of test pieces
On receipt of parts, carry out your tests directly with your own measuring equipment to check the characteristics that are essential for you.
Tensile test piece: Check values such as Ra, Rp02, A%, etc.
Fatigue test piece: Check the number of cycles, a load environment, etc.
Toughness test piece: Test the part's impact resistance (Kqc, diagram showing the number of cycles), etc.
Testing mechanical properties
Each type of test piece has a geometry to be adhered to depending on the test (tensile, compression, shear, bending, fatigue, impact resistance and hardness tests). In this way, we are able to tell whether the material meets your expectations in terms of mechanical strength and for a given application.
Depending on the circumstances, we are also able to consult our database to find out whether our material complies with your specifications.

Testing chemical compositions
mass production 3D printing
The chemical composition and chemical homogeneity of materials are useful in assessing their contamination, as well as the composition of alloys.
Depending on the quality of testing expected, you can use different analysis methods, including microscopy or spectroscopy.
Add "monitoring" test pieces during the production of your parts
Test pieces can be produced at the same time as your part and close to it, if necessary.

We endeavour to cover the entire production height.
In addition to testing, test pieces allow you to examine:

The influence of thermal post-treatment.
The influence of orientation.
The influence of the test piece's location on the build platform.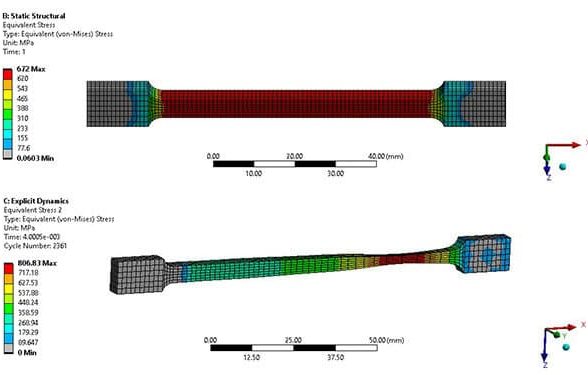 Going even further
A look at R&D and the creation of our reference part
For 20 years, Initial by Prodways has been expanding its metal sintering expertise thanks to the wide variety of parts we produce and the multitude of sectors in which we operate.
As a result, we are able to develop our own tools, which further advance our mastery of the process for producing your parts.
Thanks to the design of our own Artefact, we are able to safeguard production in order to anticipate the variations inherent to machines and thereby guarantee the quality of production.