Initial & My life as a zucchini
3D part
My life as a courgette
Initial is proud to have brought the film's characters to life.
Unquestionably the success story of 2016, Claude Barras' film was an award winner at the MIFA Annecy. My Life as a Courgette is continuing on its journey that could well take it all the way to the Oscars®!
Take a look behind the scenes.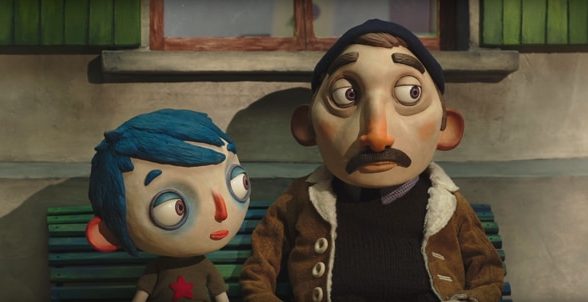 © © Rita Productions – Blue Spirit Productions – Gébéka Films – KNM

© Béatrice – Resin model and 3D object scan
CAD modelling
A head = a skull + eyes + eyelids + eyebrows + a mouth.

To enable these elements to be added, INITIAL carried out CAD modelling for each character.
There were numerous aims:
Accessing the inside of the skull.
Keeping the eyes in place and allowing the animator to move them easily during filming.
Creating an area for the different eyebrows and mouths, allowing the characters emotions to be conveyed.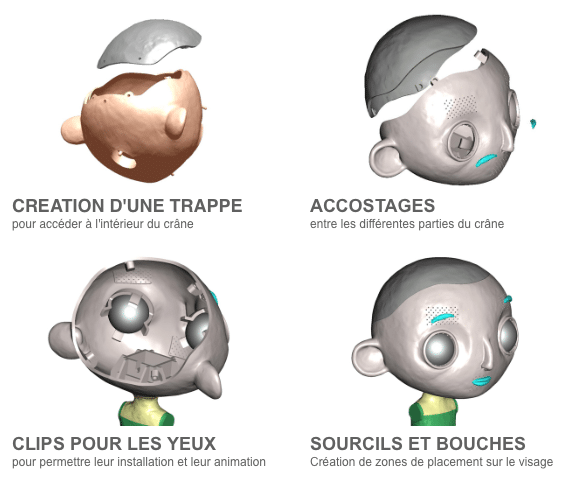 MANUFACTURING EXPERTISE
Additive manufacturing and 3D printing

© Raymond 3D object scan
INITIAL was able to offer the best technological processes for producing each part. Our range of machines allowed us to produce parts with a great deal of finesse.
We used several technologies, which complemented each other perfectly, to produce the best possible result.

© Raymond 3D object scan
Manufacturing secrets
Polyjet for bi-material production of eyebrows, mouths (use of 2 materials: black for the back of the mouth and white for the teeth) and moustaches.
Vacuum casting for the eyelids, as these were required in very large quantities.
The same model was actually used for all the characters.


An incredible production
17 characters in the film, but 45 characters were made to facilitate and speed up animation on several sets at the same time.
1538 eyelids

1317 mouths (lips + backs of mouths + teeth)
400 eyebrows